How can medium-sized companies take the first steps towards artificial intelligence? What might a first project look like? Many are often not yet aware of the possibilities that intelligent systems can bring to their own production. The KI Lab Kurpfalz has dedicated itself to closing this information gap.
For this reason, the 3rd KI Lab Kurpfalz After Work Lounge already took place yesterday at the Business Development Center Heidelberg. Taking into account the current situation, the Technology Park hosted the lounge as a hybrid event both on-site and online. The live broadcast of the presentations and the display of the online participants enabled an all-around inclusive event.
Diverse AI concepts
The agenda delivered on its promise of diverse AI approaches:
Barthold Albrecht of Intelligent Artificials shared a comprehensive overview of the myriad subtypes and uses of artificial intelligence.
Wolfgang Andris of HD Vision Systems spoke about Deep Learning for industrial quality inspection.
Jonas Moßler of Susi&James showed how advanced AI already is in the field of Natural Language Processing.
Julian Meier from Lampix, on the other hand, focused on the combination of AI, computer vision, AI and optimized interfaces to enable an even better user experience in hospitality and industry.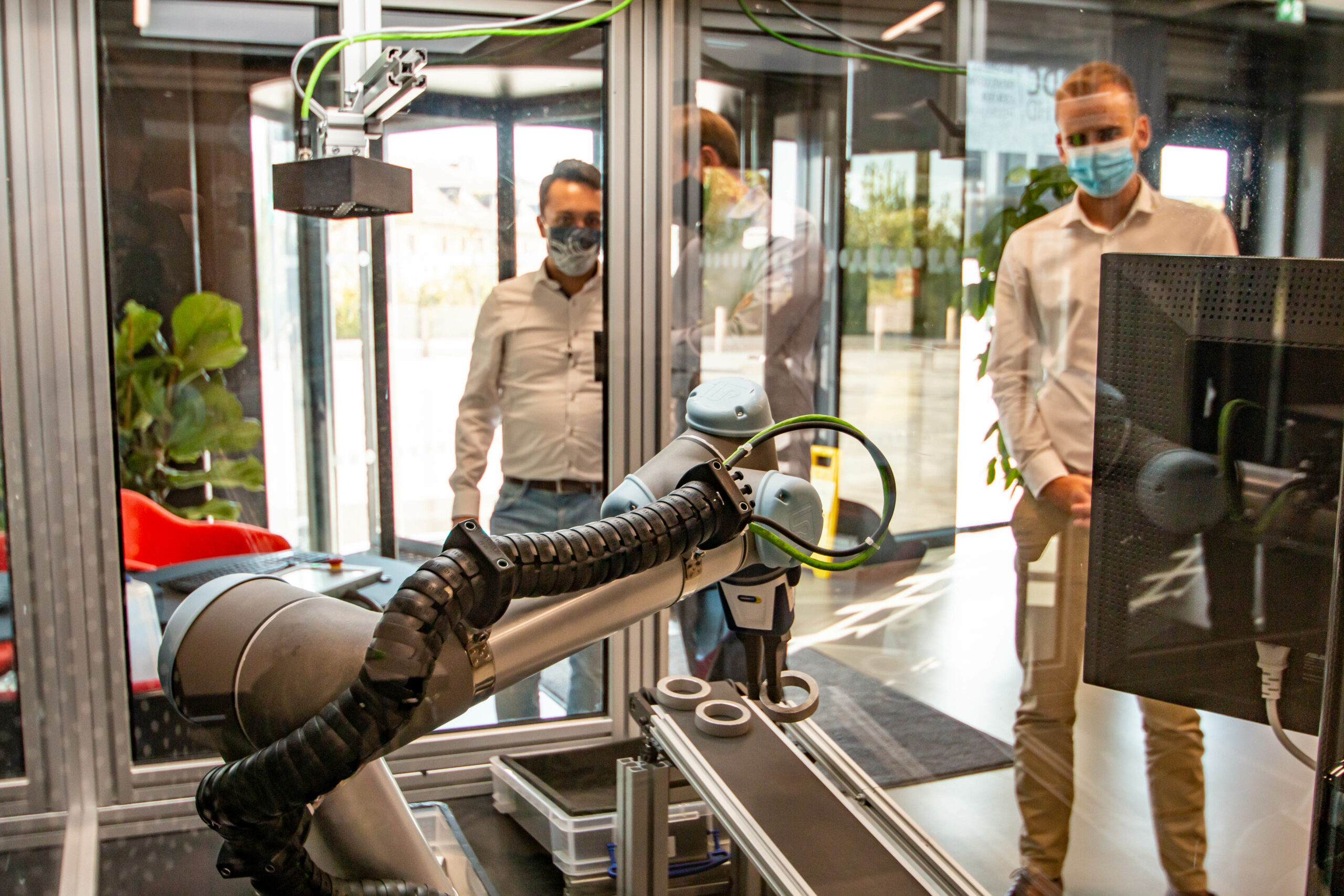 Automated quality inspection with Deep Learning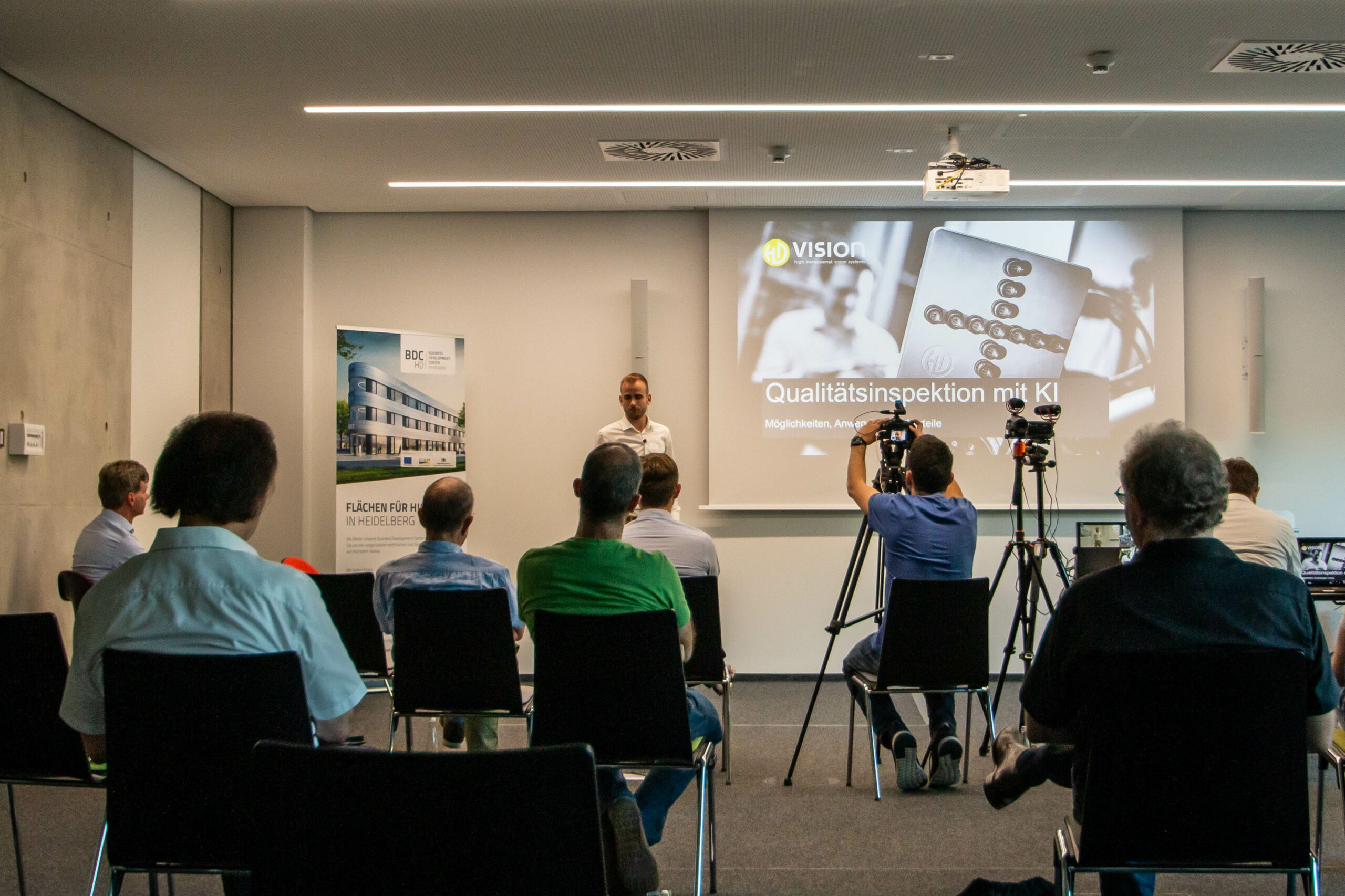 As mentioned earlier, we were also privileged to present our light field-based quality inspection based on Deep Learning there. Our AI expert Wolfgang Andris gave a knowledgeable introduction to the topic. In addition to the most important principles and terms from the world of Deep Learning and neuronal networks, he also went into their concrete implementation. Andris illustrated what an initial project for automated quality inspection might look like. To minimize risks, this always follows a small-step plan, so that the entry into Deep Learning also succeeds.
The discussion round that followed the presentations also helped to answer open questions in detail. It became clear that even though the individual participants were pursuing very different approaches to artificial intelligence, they all agreed that this concept will bring us many more simplifications through automation in the years to come.
You missed the event? You are welcome to request our presentation free of charge here: