The Baden-Württemberg Minister of Economic Affairs, Dr. Hoffmeister-Kraut, visited HD Vision Systems yesterday as part of her summer tour on Artificial Intelligence. Besides the life science cluster BioRN and healthcare startup Living Brain, we were also able to demonstrate our AI-based applications for industry to the minister.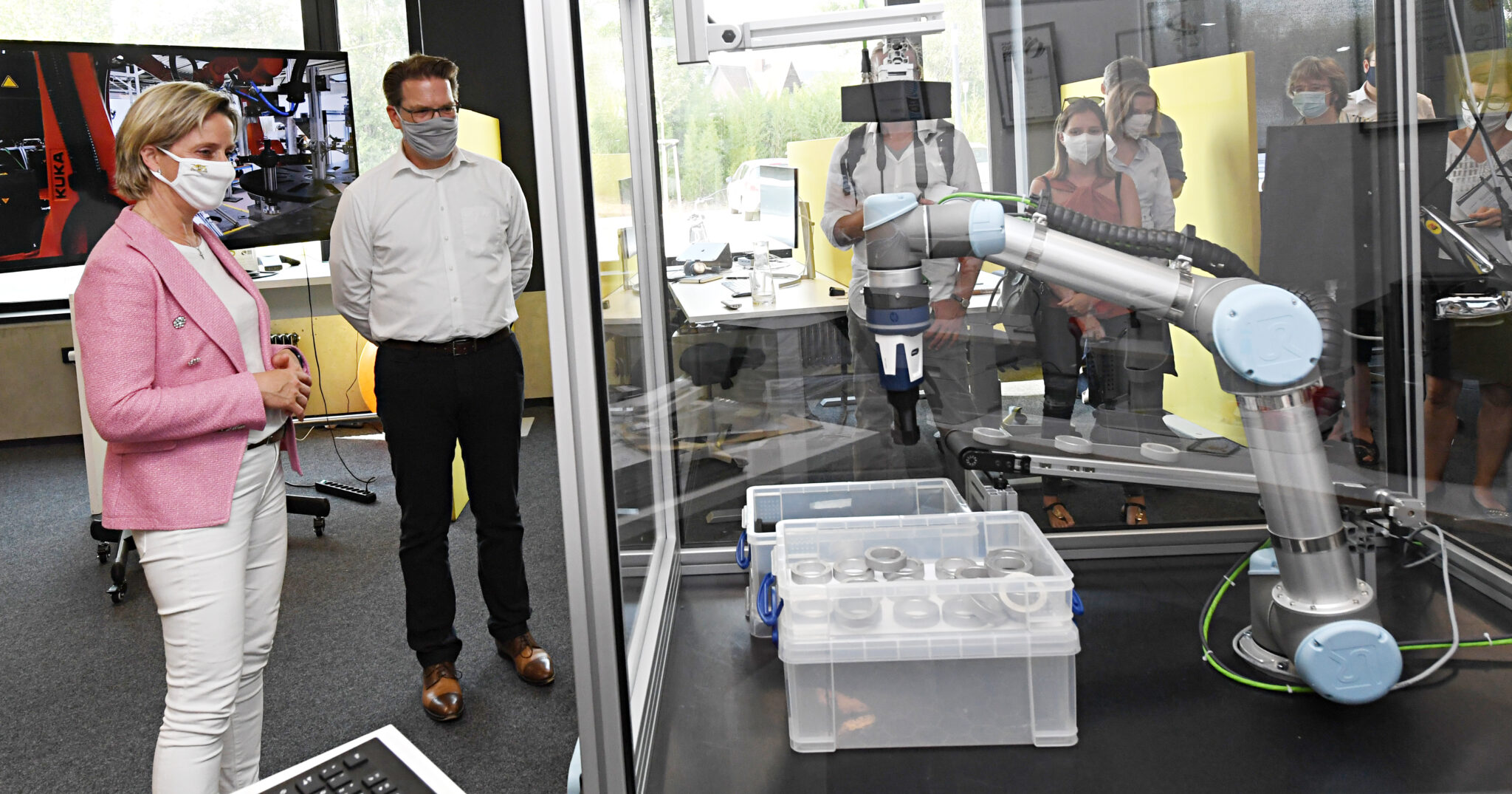 Franziska Kraufmann/Ministry of Economic Affairs Baden-Württemberg
With the Business Development Center Heidelberg, we at HD Vision Systems have chosen an innovative location with optimal connections and plenty of exchange. This was demonstrated anew yesterday: the life science cluster BioRN will open the first German BioLabs Accelerator here next year. On this occasion, the Baden-Württemberg Minister of Economic Affairs paid a visit to our location, which she gladly combined with further insights into the local AI development.
A strong location for artificial intelligence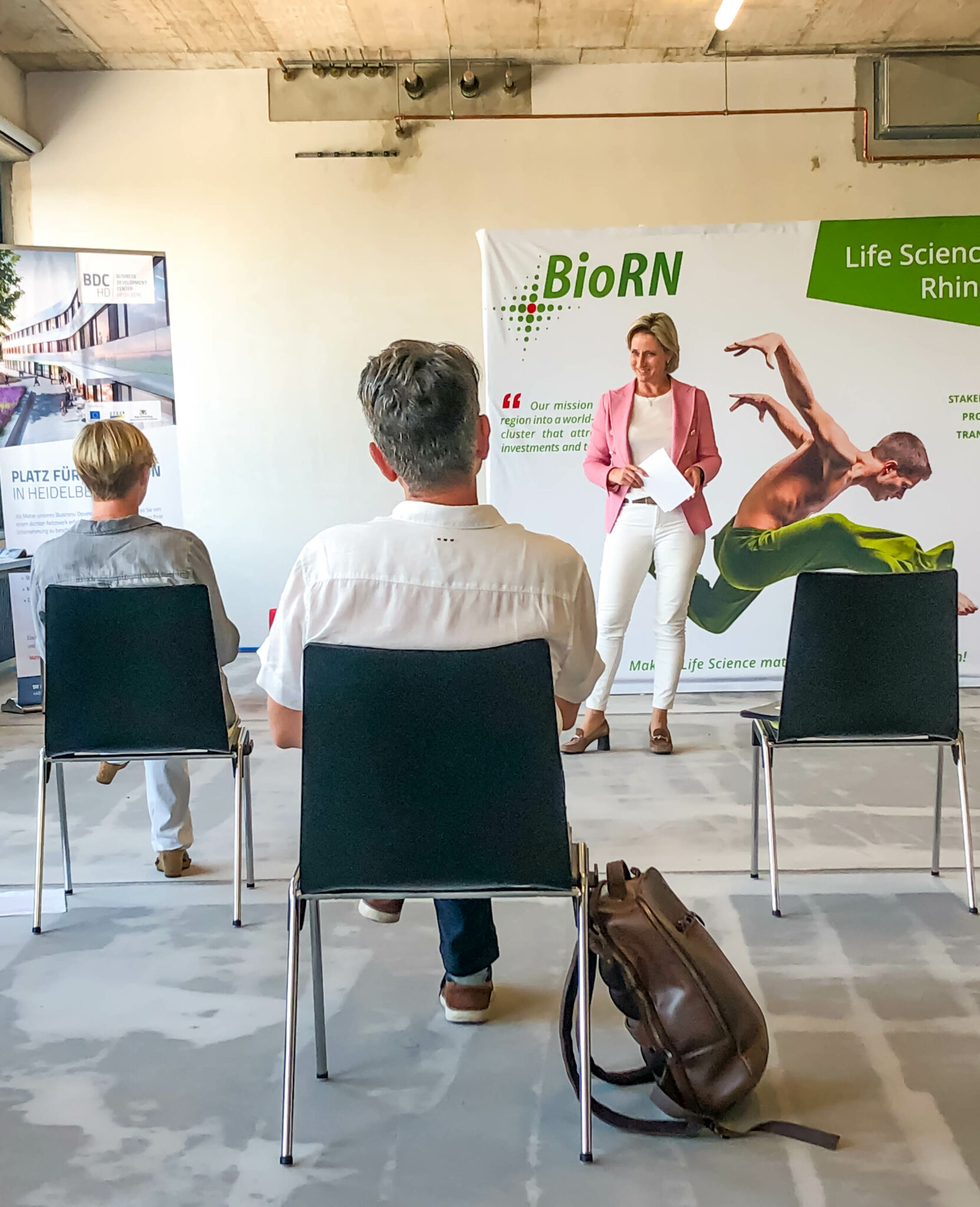 In her speech, Dr. Hoffmeister-Kraut stated that she was "mighty proud" of the innovative strength in Baden-Württemberg. She said this was especially true of the use and development of AI as a forward-looking technology at so many locations in the state. These lighthouses for artificial intelligence would make it possible to develop outstanding results and products across industries that could hold their own in international competition. This is especially true for industry and healthcare, he said.
In the context of this innovative power, not only the BioRN presented its concept for the BioLab – a kind of coworking space for life science startups, which are to benefit from the certified equipment of the Lab, especially in their early development phase. Two startups were also allowed to present their approaches to Dr. Hoffmeister-Kraut: In addition to Living Brain, which is dedicated to the therapy of stroke patients by means of VR, it was us from HD Vision Systems.
Neural networks for automated quality inspection
Our founder and CEO Dr. Christoph Garbe briefly introduced the minister and the participants to our company and our history. After all, we were also able to gain a foothold in the industry through the EXIST program of the Ministry of Economics and still benefit from the intensive exchange in the Business Development Center.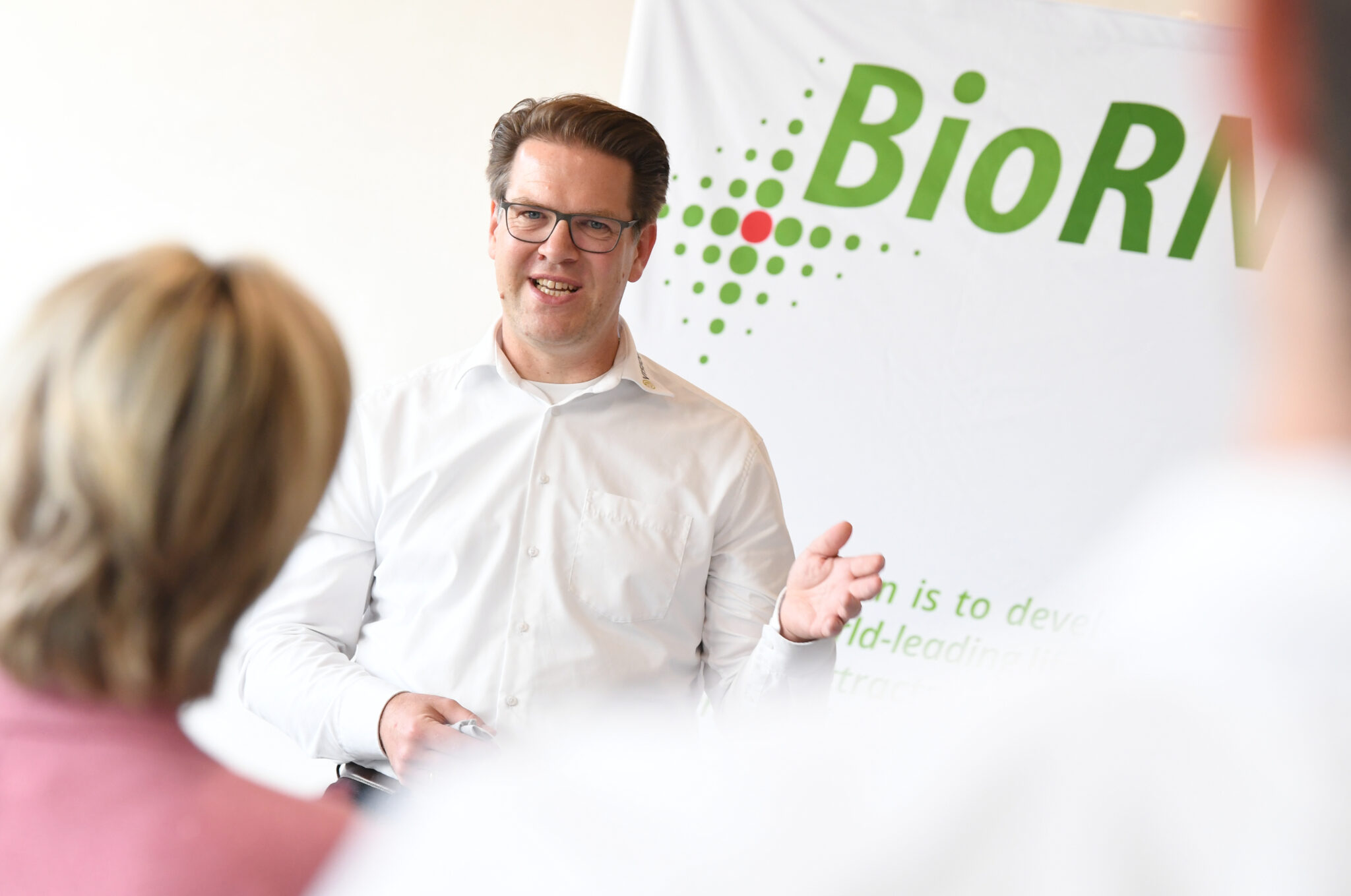 Franziska Kraufmann/Ministry of Economic Affairs Baden-Württemberg
Christoph Garbe then took the event participants on a tour of our premises. Here he explained our technology based on deep learning and neural networks, which we use for automated handling of workpieces in addition to sophisticated quality inspection. The minister was visibly impressed by the demonstration of our system, especially due to its applicability for the automotive industry in Baden-Württemberg.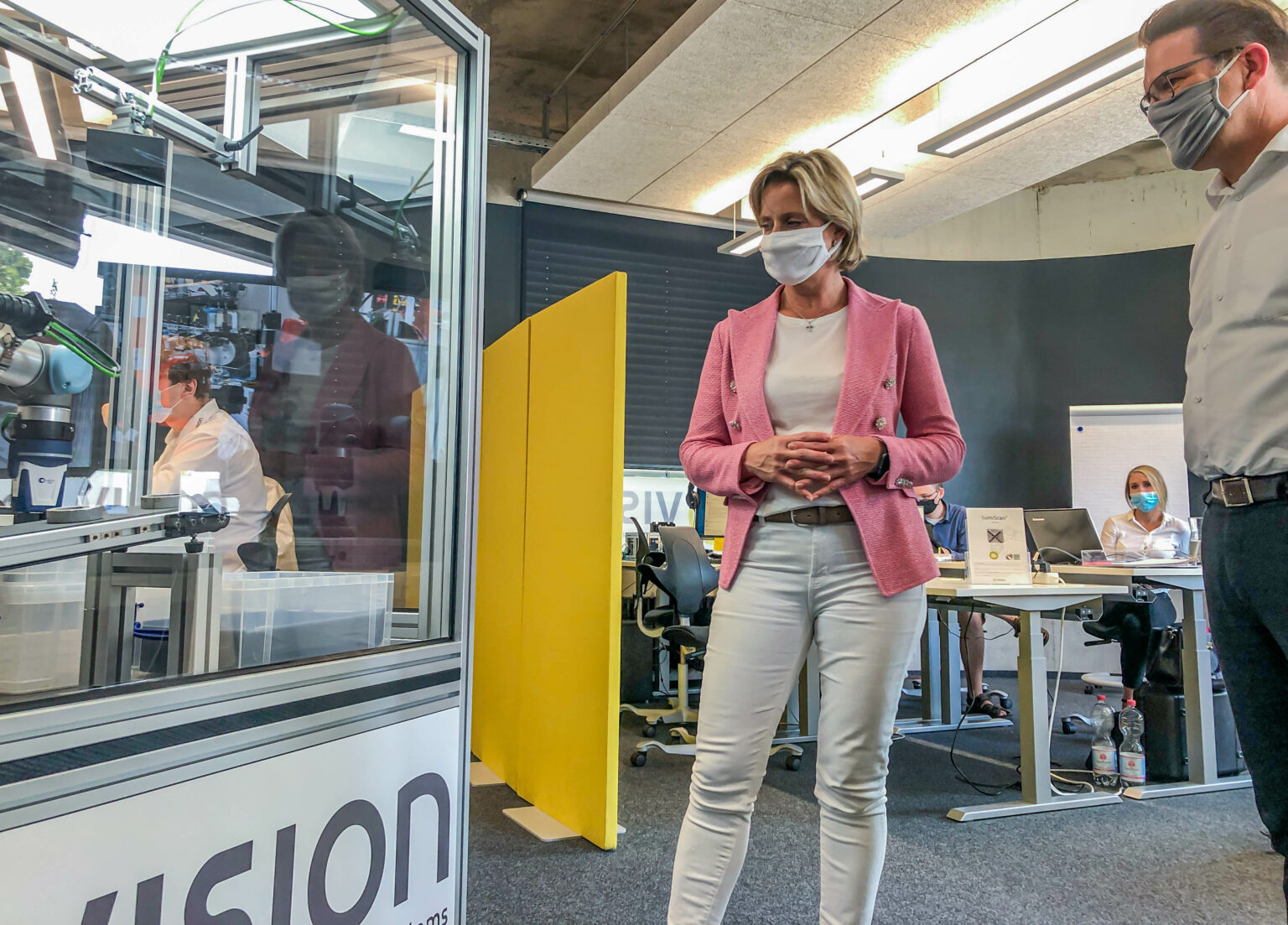 We are very pleased about the visit of Dr. Hoffmeister-Kraut and hope she was able to gain exciting insights into our local AI development. Our thanks also go to the BioRN cluster for organizing the event!
If you would also like to experience our technology live, please contact us at info@hdvisionsystems.com! We would be happy to show you LumiScan on our demonstrator.