AI-based quality inspection for the automotive industry together with Innovision, Sampas & the Pütz Group
The detailed case study can also be found in MaschinenMarkt 8/21.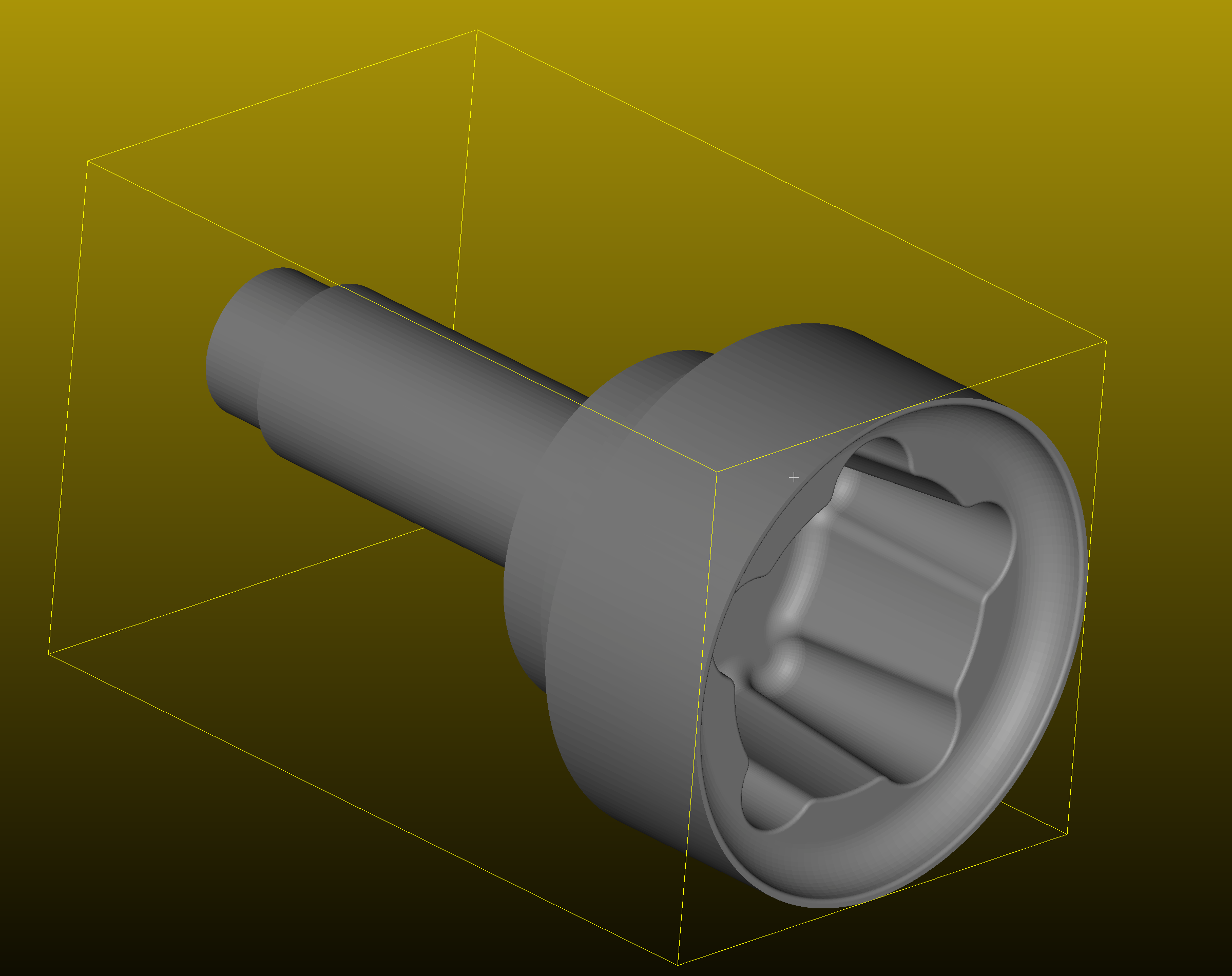 Symbolic joint pin, source: HD Vision Systems
The task could not have been more difficult. Shiny metallic joint pins had to be subjected to a comprehensive quality inspection in one step. A customer from the automotive industry wanted to inspect both the shiny exterior and the interior rounding of pivot bolts and axle journals for flawlessness. No easy task.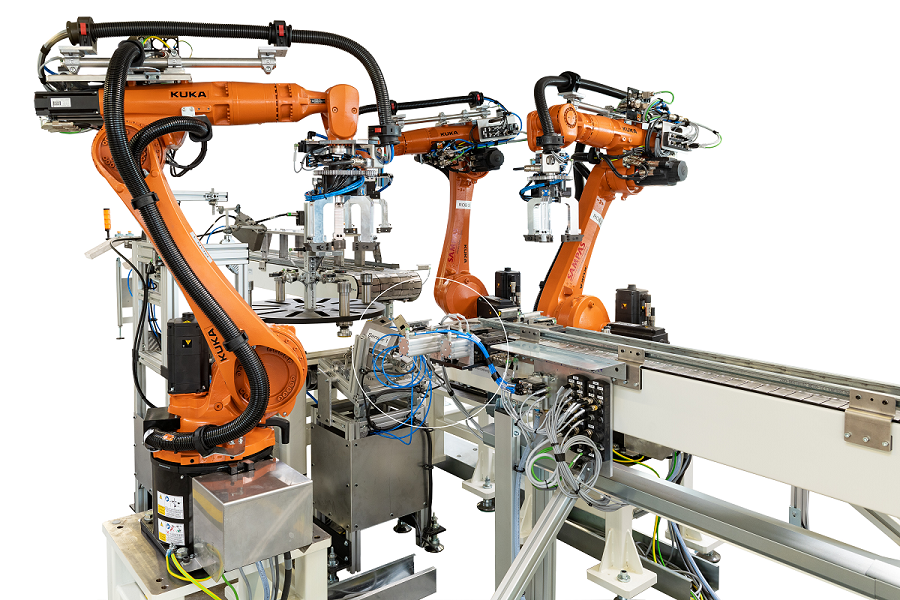 Optical surface inspection, source: Innovision
The experienced image processor Innovision courageously took on this challenge. Together with its affiliated company, the plant manufacturer Sampas, Innovision developed the overall concept for the compact inspection system. It consists of a total of three robots, a rotary indexing table and the infeed and outfeed production lines. However, this was not enough for the complex and highly sophisticated inspection task. And so the image processor Innovision and the vision startup HD Vision Systems came together.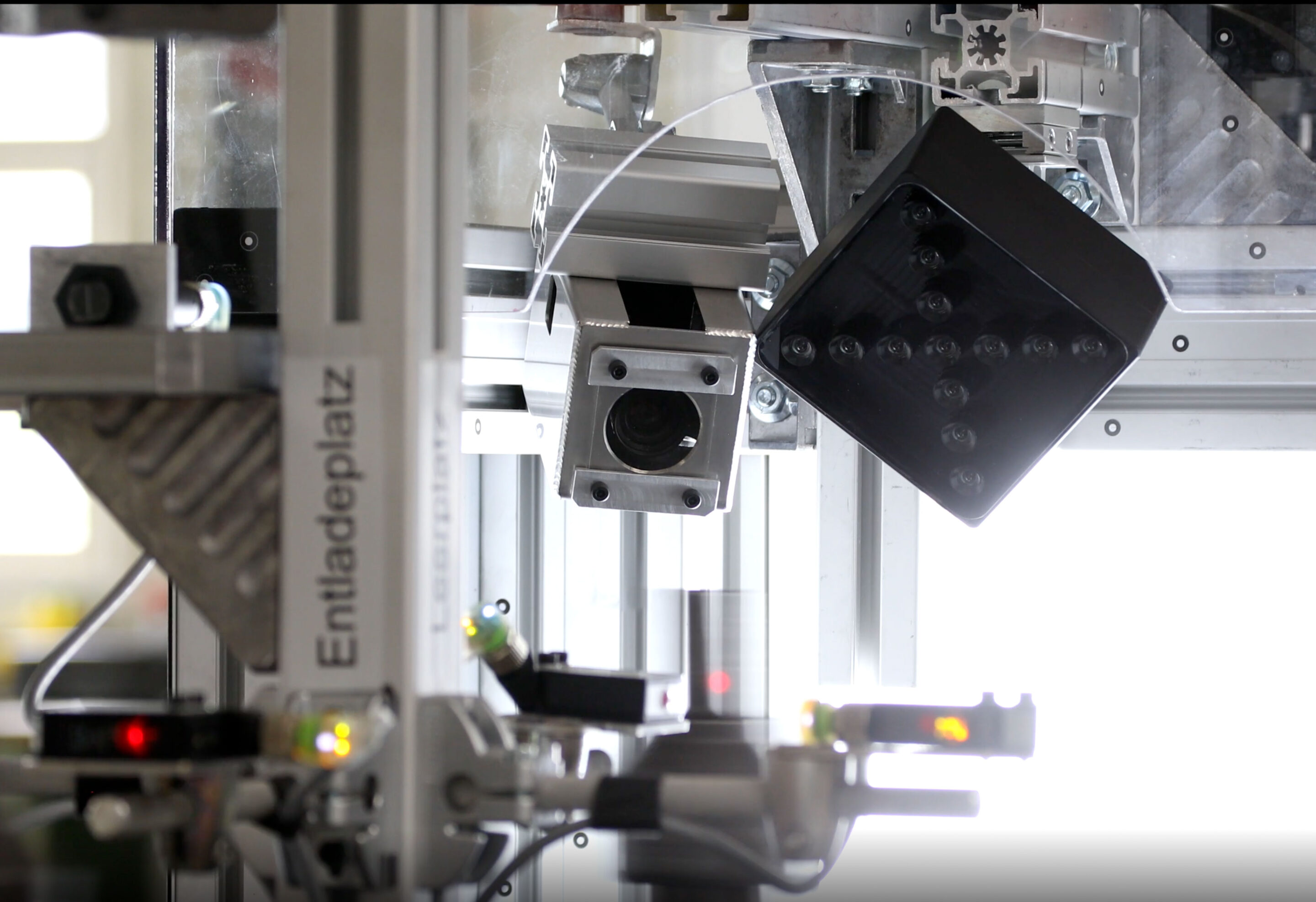 LumiScanX integrated, Source: HD Vision Systems
It quickly became clear that this chosen inspection solution based on artificial intelligence was promising. But for 100% inspection reliability, numerous defective parts were needed. So in several rounds, the teams from Innovision and HD Vision Systems collected images of defective pivot bolts. The challenge was to obtain sufficient defect exhibits of each defect type. Subsequent software training was able to improve the result after each intermediate step.
At the beginning of the year, the time had come: the extensive system was able to correctly detect every type of defect in both internal and external inspections during test operation! The automotive supplier now started using the system. It is expected that the entire system will be fully amortized within a two-year period.
"The inspection of the pivot bolts was really an exciting task that had its work cut out for it. We are proud of our performance and glad that we were able to work as a team with Sampas and HD Vision Systems to develop a good solution for our customer. Together, we are indeed the strongest."
Founded in 1993, Innovision is an expert in machine vision with particular expertise in 3D inspection and surface inspection. As part of the Pütz Group, Innovision manages to provide a complete automation solution for its customers. Therefore Innovision has a broad and international know-how from different industries.